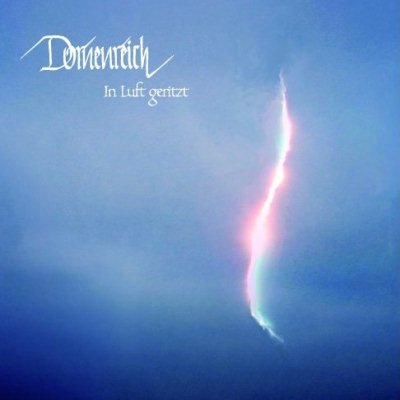 2008; 10 tracks
Austrian atmospheric black metal band
Dornenreich
might still be my favorite group of all time. I prefer their earlier works in the vein of
Durch Den Traum
and
Her Von Welken Nächten
(a truly haunting album), but
In Luft Geritzt
, translated as "Carved in Air," is nothing short of a masterpiece. Abandoning their black metal roots, Dornenreich strips down to something of a bare minimal, but in no way "less," overall sound.
In Luft Geritzt
is a neofolk album that wonderfully effuses all of that which every other neofolk album lacks. A raging, intense energy. It is present in Eviga's voice, Inve's mournful violin, and the frantic guitar's sheets of sound. With every track a new door is opened. The
lyrics
are especially evocative, as all of Dornenreich's are.
Download
Purchase